Shipping & Fulfillment 101: A Step-By-Step Guide for Getting Your Products to Your Customers
Posted by
Hữu Lợi
| 08/10/2015 |
1968
Shipping is a lot more than getting your product from point A to point B. Your shipping strategy is an integral part of your overall business profitability and brand.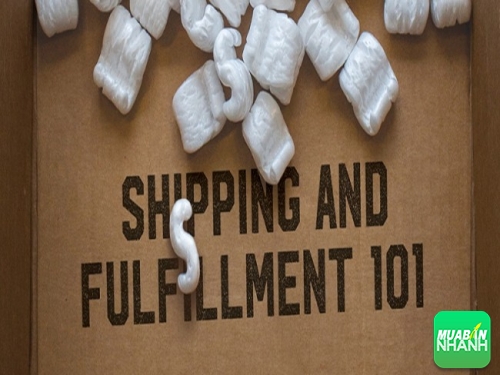 We know this can be a challenging step for all ecommerce entrepreneurs, and that's why we're happy to be introducing this comprehensive guide.
In this guide, we'll take you through all aspects of shipping and fulfillment.
From deciding on how to charge your customers, to packaging and branding options, to choosing the best carrier for your business, deciding on options like insurance and tracking, as well as outsourcing and fulfillment options – we've covered everything.
What You'll Learn in This Guide
Chapter 1: Introduction - In the first chapter, we'll introduce the importance of an effective shipping and fulfillment strategy,
Chapter 2: Shipping Fundamentals - Here, we'll be taking a look at different ways to ship and fulfil orders.
Chapter 3: Charging Customers - Next we'll learn best practices on defining a shipping pricing strategy.
Chapter 4: Packaging - Learn all about how to package your products, the different types of packaging available, and a plethora of resources to get you started.
Chapter 5: Shipping Your Package - When choosing a shipping carrier, you're choosing a business partner, you want the best representative of your brand. We'll also take a look at shipping from within your Admin.
Chapter 6: Scaling Your Shipping Strategy - As your business grows and your order volume increases you will probably want to consider the advantages that a fulfillment warehouse affords you.
BONUS: Shipping Resource Roundup - The best round up of shipping related resources and tools to make your life easier as a business owner.
This is the most comprehensive guide there is to shipping and fulfilment, and we're really excited to share it with you!
See more: https://usready.com/how-to-sell-online.html
Posted by Hữu Lợi
Tags:
how to sell online
,
online
,
Products
,
shipping
,
Shipping & Fulfillment
,
Your Customers
,
Your shipping