How to Set Up an Affiliate Program for Your Store
Posted by
Hữu Lợi
| 08/10/2015 |
1658
So you've successfully started an online store and have been able to drive some traffic to it and win some sales.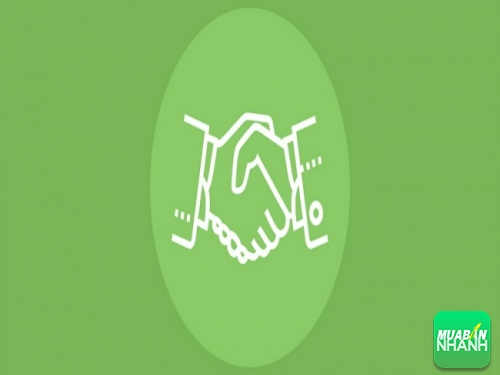 But now, you're having a hard time figuring out how exactly to promote your store. Whether it's due to a lack of time, or you simply don't know how to continue with your marketing strategy – the truth is, you're feeling a bit stuck.
That's why we wrote this post. You've been missing out on the power of affiliate marketing and how it can expand the reach of your business, as well as start relationships with marketers around the world.
Today, we'll take a look at how to get started with an affiliate program for your store.
What is Affiliate Marketing and Why is it Important?
Simply put, affiliate marketing is a reward based system that incentivizes marketers to promote your product in exchange for a commission.
A marketer signs up to your affiliate program, sends visitors to your store, and any sales that you get as a result of their promotion earns the marketer a reward.
Usually, they'll take a flat dollar amount or a percentage of the total sale.
In essence, these marketers are doing your job for you.
So how important can it be to a business's growth? Mike Geary was selling a digital product in about 2007. Because it was a digital product, he was able to offer his affiliates a premium payout percentage.
He listed his offer on Clickbank – a popular destination for affiliate marketers.
Hundreds of affiliate marketers on Clickbank saw his offer, and started promoting it because of the incredible payout he was offering – about 50% of the total sale.
According to an article on Quicksprout, Mike's revenue grew to about $1M per month due to affiliate marketing.
All Mike had to do at that point was sit back and watch the affiliate marketers do all the work.
Read this: Take a look at this article on This is Why I'm Broke and how they make over $20k per month promoting other companies' products.
Is Affiliate Marketing Right for Your Business?
Affiliate marketing isn't for every business. In some cases, it just doesn't make sense if you have poor profit margins.
Most affiliate programs need to pay out a chunk of each sale in order for it to be worth the marketer's time – and money, depending on how they promote your campaign.
One of the best ways to find out if an affiliate program is best for your business is by checking to see if other businesses in your market are doing it.
If it's working for them, then chances are it will work for you too.
For instance, in the dog product niche – Barkbox is absolutely crushing it with their affiliate program.
This tweet shows that it was published in January of 2013. That means they've been successfully running their affiliate program for almost three years!
If you dig through popular dog accounts on Instagram, a lot of them will have a Barkbox affiliate link in their biography. That's huge reach, and practically no effort for Barkbox. The Instagram account owners make a few bucks here and there simply from sharing pictures of dogs. It's a win-win for Barkbox, and for the Instagram account owners.
But how can you see if businesses in your niche are successfully running an affiliate campaign?
A simple Google search targeting competitors can help dig up any businesses that are also running an affiliate program.
For example, search for:
"(your competitor) affiliates"
"(your competitor) affiliate program"
"(your competitor) affiliate marketing"
Now that you've determined whether or not an affiliate program is best for you, let's take a look at how to create a program for your store.
Affiliate Program Apps for Your Store
With just a few clicks, you'll be able to install an affiliate app of your choosing. From there, each app will take you through a specific onboarding process that will get you up and running with an affiliate program catered to your business and products.
It's up to you which app you want to use, but here are a few examples of some of the apps available in the App Store.
Note: Need help installing an app on your store? No problem! Be sure to checkout our official documentation to learn more about the App Store.
1. Refersion: Affiliate Tracking
Refersion is an incredibly powerful referral platform. With over 100 reviews and a five star rating, its certainly one of the apps you'll want to checkout.
Best of all, it scales with your business. Start out on a free plan, and as you see the need to expand your affiliate offerings – upgrade to a paid plan.
2. LeadDyno: Easy Affiliate Marketing
Another popular affiliate marketing app is LeadDyno. LeadDyno integrates with your store with just a few clicks, and is highly customizable.
Pay your affiliates automatically or with "one-click" approval using Paypal, Dwolla or even Coinbase. LeadDyno totals and pays out affiliate commissions for you on the fly.
3. Omnistar Affiliate Software
With thousands of business owners using Omnistar as their preferred affiliate software, they're for sure a platform you won't want to skip when doing your initial testing. With big clients like Macy's and Cisco – you know the software has to be good.
You can get started with a 15 day free trial to play around with Omnistar.
4. Affiliatly: Affiliate Tracking App
An incredibly clean interface at a very reasonable price, Affiliatly comes highly recommended from its users.
While Affilatly is a newcomer to the app store, it certainly packs a punch when it comes to features and reliability.
Be sure to take a look at Affiliatly's 30-day free trial to get a feel for how it works.
5. Enlistly
Another affiliate program app for your store is Enlistly. Enlistly helps you with things like custom comission rates based on affiliate, and transaction type. With a clean interface and a low monthly fee of just $9.99, this is certainly one app you'll want to test out.
Affiliate Marketplaces to Expand Your Program's Reach
If you want to expand your affiliate offering beyond just self promotion and links to a signup form on your storefront, consider joining an affiliate marketplace to increase your program's reach.
Take a look at these example marketplaces and see if you can submit your new affiliate program to them!
Affiliate Future
Clickbank
ShareASale
ClixGalore
Commission Junction
Rakuten Affiliates
Conclusion
Now that we've taken a look at how to setup an affiliate program for your store, it's your turn to get started with your first affiliate program! Let us know in the comments below if you have any tips and tricks for first-timers.
See more: http://usready.com/how-to-sell-online.html
Posted by Hữu Lợi
Tags:
affiliate marketers
,
Affiliate Marketing
,
Affiliate Program
,
business
,
how to sell online
,
marketing
,
online
,
online store
,
win some sales