We Asked 40 Successful Business Owners for Their Best Piece of Advice
Posted by
Hữu Lợi
| 08/10/2015 |
5906
Entrepreneurs are bound to hit a few snags on the road to success, but it's often those very snags that teach them the most about running a business. Learning where successful entrepreneurs went wrong (or right) can help new business owners avoid common pitfalls and get a valuable leg-up on the competition.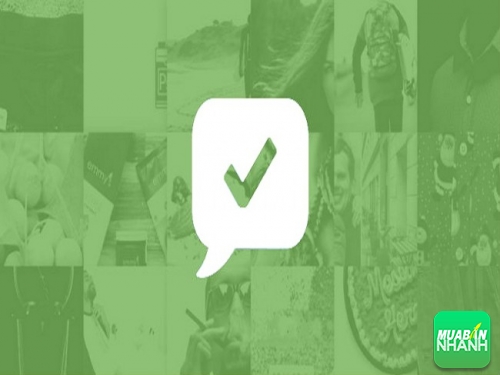 With that in mind, we pored over hundreds of Success Stories to find actionable advice from seasoned entrepreneurs and established business owners. After careful consideration, we narrowed our selection down to the 40 you'll find below.
If you find a piece of advice that resonates with you, click the Tweet link to share it with your followers!
1. Blu Kicks
"Leverage tools and software to free up time to focus on growing the business." - @BluKicks (Tweet)
Speed up your workflow with these 6 free online tools for small business owners.
2. Just Spotted
"We have benefitted from being personal in our communication and creating a story around Just Spotted. We did not want to be another generic webshop without a soul." - Just Spotted (Tweet)
Your about page is one of the easiest to tell your brand's story. Don't neglect it!
3. Cover-Up
"Clearly define your goals. If you don't, you'll never be able to tick them off and measure how you've performed." - @Cover_Up (Tweet)
These 32 easy-to-follow KPIs are a great way to measure your success and keep your business moving in the right direction.
4. Glam Seamless Hair Extensions
" is a great platform that has awesome SEO tools that make all the difference. Use them! SEO is very important and taking time to work on it will take you far." - @GlamSeamless (Tweet)
Read The 10 Step Local SEO Audit That You Can Do On Your Own.
5. No More Pain Ergonomics
"Help solve your customer's problems. Put yourself in their shoes and think about they are looking for, and what will appeal to them during their research." - No More Pain Ergonomics (Tweet)
Not sure if your product idea makes sense? Read 6 simple ways to validate your business idea.
6. Angelus Direct
"Use social media and take advantage before it's too late. We have over 50k followers on Instagram, 10k on Facebook, and 20k on YouTube. They are a revolving door of sales. We show potential customers how to use our product and display artists and fans on our page for support." - @AngelusDirect (Tweet)
Social media is becoming more and more important to driving sales. Here are 10 businesses who are doing it right.
7. BEARD KING
"Focus on developing the message and brand experience you want to create for your customers." - BEARD KING (Tweet)
Need an example? Check out how Nordstrom made itself synonymous with customer service.
8. Emmy's Organics
"Pictures are everything. We invested in a DSLR camera, basic light kit and white back-drop. It wasn't a big investment for a lot of return." - @emmysorganics (Tweet)
You can also take great photos using your smartphone. Watch this video to find out how to take great product photos.
9. Devon Maryn
"You must work with influencers, bloggers, editors, reviewers, etc. to get a steady stream of referral traffic to your site. Word of mouth spreads best and fastest this way, and each influencer gives a different perspective on what makes your product unique and different." - @devonmaryn (Tweet)
Bloggers are a great way to get the word out. Read our list of 6 practical and proven ways to drive traffic to your online store.
10. Teaglad
"My biggest recommendation for new store owners is to figure out how they're going to acquire customers before jumping in and setting up every aspect of their business." - @TeaGlad (Tweet)
Writing a business plan is an important first step for any business. Here's a comprehensive guide to building yours.
11. 3sixteen
"Find a way to tell a story about your products. One of the things we're most proud of is the fact that our denim looks better the more you use it; few things in life can boast this characteristic." - @3sixteen (Tweet)
Setting yourself apart from the crowd is an important part of running a successful brand. Here's how to connect with your customers and make more sales.
12. MUMA
"Speak to someone who currently runs an online store and pick their brains for any questions related to online sales." - MUMA (Tweet)
Forming a mastermind group can put you in touch with other like-minded business owners.
13. Clever Travel Companion
"We recommend doing your PR yourself. Using hired PR has never worked for us, it seems most people like hearing from store owners and they want a personal story. It takes a lot of work to identify media to pitch, but it pays off." - @clevertravelco (Tweet)
Creating your own press kit is easier than it sounds. Here's a step-by-step walkthrough.
14. jimmyCASE
"Spend lots of time on Google Analytics." - @thejimmycase (Tweet)
Learning how to set up and use Google Analytics can be daunting, but it doesn't have to be. Check out our easy-to-follow guide.
15. Earth Garden
"We actively nurture [our] community through engagement and communication, offering resources and responding individually. A customer that feels included will come back! - @EarthGardenMag (Tweet)
Find out How One Man Listened to His Community, Then Built a $40k Per Month Ecommerce Business in Under a Year.
16. Bedford Slims
"Dive deep into 's extensive apps and tools. There's a lot of great ways to enhance your store presence." - @BedfordSlims (Tweet)
Browse through the App Store to find new, free ways to enhance your store and make life easier as a business owner.
17. Regal Gentlemen
"Be very selective of who you hire into your company. You want to try and build up a great ethos so when those people start to hire they will once again hire the right people. Your employees are your front door, these are the people your customers will first see when dealing with your business." - @RegalGentleman (Tweet)
Find out how to hire and train the right employees.
18. GirlyGoGarter
"Trial and error. You definitely learn from just doing. We have had our bumps in the road, but they have simply taught us lessons and new ways to do things!" - @GirlyGoGarter (Tweet)
Failure is inevitable. Just make sure you learn how to fail well and learn from your mistakes.
19. Jamie Clawson
"Whether you're a big company or small, transitioning from another platform or brand new, take advantage of all of 's assets. The support, themes and apps can easily make your store look like a million bucks in a small amount of time." - @JamieClawson (Tweet)
Visit the theme store to find a bold new look for your store.
20. Christmas Shirt Company
"I used to think haggling was something that belonged only to history, but once I started my own business I realized it's still very much alive in the B2B world." - @xmasshirtco (Tweet)
You can usually find a little wiggle room with your wholesale supplier. We've covered this in chapter 11 of How to Find a Product to Sell Online.
21. Bewdly Coffee Company
"Avoid paying for advertising. Once your product starts to sell, you'll notice it will start to gain traction through word of mouth." - @bewdlycoffee (Tweet)
It's possible to get coverage without paying a dime. Here's our guide on hacking the press.
22. Jammy Pack
"Free shipping, both ways. Shoppers would rather the price include whatever you need to make up [the cost]." - @goJammyPackGo (Tweet)
Offering free shipping is easier than it sounds. Here are 8 resources to help you get started.
23. Paper Anniversary
"Listen to your customers! Generating honest reviews is the most powerful feedback. No matter how spectacular and cutting-edge you think a new design or product is, that gets you nowhere if it's not what your customers are looking for. Let the customer be your guide." - @paper_gifts (Tweet)
As many as 79% of consumers trust product reviews as much as a personal recommendation. Find out why online store owners should embrace online reviews.
24. MSTRMND Collective
"I can only speak from personal experience, but for anyone out there just starting your online store, I'd highly suggest getting some exposure from blogs/websites that relate to your product. That has been the driving force for our sales, and took little to no effort." - @TheMSTRMND (Tweet)
Putting your product in front of influential users on social media can have a profound impact on your sales. Find out how True Rivalry made it happen.
25. Child of Wild
"Utilize social media. It's free! At any given point I can post to instagram and potentially have 205k eyes looking and reading. That has never been accessible before. We are literally rewriting business books because of these free avenues." - @child_of_wild (Tweet)
Child of Wild does a fantastic job at marketing through Instagram. Here's how to build a massive following just like them.
26. Nursery Tree Wholesalers
"Quality, original blog posts will add informative content to your site while increasing your site's page count, making it more valuable to customers and thus more valuable to search engines. Use the blog that comes built in with !" - @homedecorbonsai (Tweet)
Nursery Tree Wholesalers' blog is full of great tips on how to raise a healthy bonsai. Here's why every ecommerce business needs a blog (and 9 ideas to get you started).
27. Brooklyn Bambini
"If you love what you want to sell, and you believe deeply in its value, [...] then relax - it will work!" - @brooklynbambini (Tweet)
Starting a business around something you're passionate about makes it easier to stay focused and motivated. Read about how 4 handmade goods store owners turned their passions into profit.
28. Craft & Vision
"A well managed and growing mailing list, and the willingness to give things away and surprise people, has kept us moving forward." - @CraftAndVision (Tweet)
Email is becoming more and more important to small businesses. Find out how to build an email list that builds your ecommerce business.
29. Stand Out Designs
"I would like to share the advice my brother gave me when I started this business: 'You need to do three things to be successful. Focus, focus, and focus.'" - @StandoutD (Tweet)
Hustle is an important aspect of success. Check out our tips on staying productive on the weekends,
30. The Great Cookie
"Absolutely use the ecommerce university. I relied on this resource almost every single day when starting up this store and now read every blog and tutorial." - @TheGreatCookie (Tweet)
The Ecommerce University is full of valuable and actionable lessons and tutorials. Don't miss out.
31. Luxire
"Outpricing the competitor does not always work." - Luxire (Tweet)
Lower prices isn't a sure-fire way to win customers. Find out how psychological pricing is your golden ticket to selling more.
32. Drink Water
"Automate every single part of your business possible." - @WeDrinkWater (Tweet)
Automating your small business is easier than you might expect. IFTTT, a handy online service, can really help.
33. Craft Beerd
"Tax - make sure to collect it." - @craftbeerdSD (Tweet)
Tax is an often overlooked aspect of running a business, but it's not something you should ignore. Find out if you need to be charging sales tax for your small business.
34. Soaring Heart
"Don't stop testing. Change your banner, watch what happens. Add new photos and watch what happens. Test your copy, is it working? Change you meta descriptions to a new pitch, add a different call to action, make button blue that was green before. Test, test, test. Keep a log of what you are changing, what you are hoping to see, and what the outcomes are. This will help you more than you know." - @SoaringHeartWA (Tweet)
A/B testing is an incredibly effective way of fine-tuning your online store and maximizing sales. Check out our simple guide to getting started.
35. Jaqet
"Create your brand identity and vibe from the very beginning of a potential customer coming to your website. The experience of your store should not be under valued. Take advantage of how easy makes it to give your store a unique and special feel." - @jaqet (Tweet)
You need to set yourself apart from your competitors, and a strong brand identity is the best way to do it. Here are 5 brand strategies to uniquely position your ecommerce business above the competition.
36. Let's Hug It Out
"Never ever give up on your dreams and your passions. Life is too short and you are here for a powerful purpose and you deserve to lead a life of your dreams but if you quit on yourself you are hurting no one but you." - @hugitouttees (Tweet)
Perseverance is one of the most common traits of successful entrepreneurs. Check out the full list and learn how you can adopt them.
37. Awesome Drinks
"Selling a product that's complicated to describe in text? Create a YouTube video and put it on the product page so you can get that viewer additional information and see you, the owner, so they can relate to you as a human and not just a store." - @awesomedrinks (Tweet)
Ecommerce videos are a popular way to provide more information and demonstrate your brand's personality online. They're also great at boosting sales.
38. Jackalope Trading
"Do everything you can to promote yourself - cards, stickers, social networking.. Everything helps. A lot of my sales come from my social networking sites - I post pictures of my newest items and direct them to my site." - @jackalopetradng (Tweet)
Packaging inserts are a smart way to sneak some extra branding into each purchase. It's also super easy to accomplish.
39. Holy Crap
"Set goals and use reports and Google Analytics to analyze results and tweak your marketing activities. Don't worry about everything being perfect before getting started – it won't ever be perfect. Be flawsome!" - @HolyCrapCereal (Tweet)
Reviewing your analytics is an integral component of growing your store, adjusting your tactics, and earning more sales. Check out our post on how to track your marketing campaigns in Google Analytics.
40. Rubber Moon Art Supplies
"If you are able to do video marketing and connect with your customers through demonstrations or product sharing, we highly recommend this." - @Rubbermoon (Tweet)
Video marketing is becoming more and more popular (and effective). Here are 7 ways to leverage YouTube marketing to improve sales.
Want to be included in the next roundup? Submit your Success Story by filling out our short questionnaire. If you've got your own advice to share, post it in the comments section below!
See more: http://usready.com/how-to-sell-online.html
Posted by Hữu Lợi
Tags:
business
,
competition
,
Entrepreneurs
,
how to sell online
,
online
,
Success Stories
,
Success Stories to find
,
Successful Business Owners
,
valuable leg-up